Optimised product development
Whether a developed product meets the required quality standards can often only be verified by experimental tests. For this purpose, initial prototypes of the product are produced, which are then tested and optimised. As a rule, a product requires several prototype iterations until it is ready for the market. This process is very cost- and resource-intensive due to the high effort involved.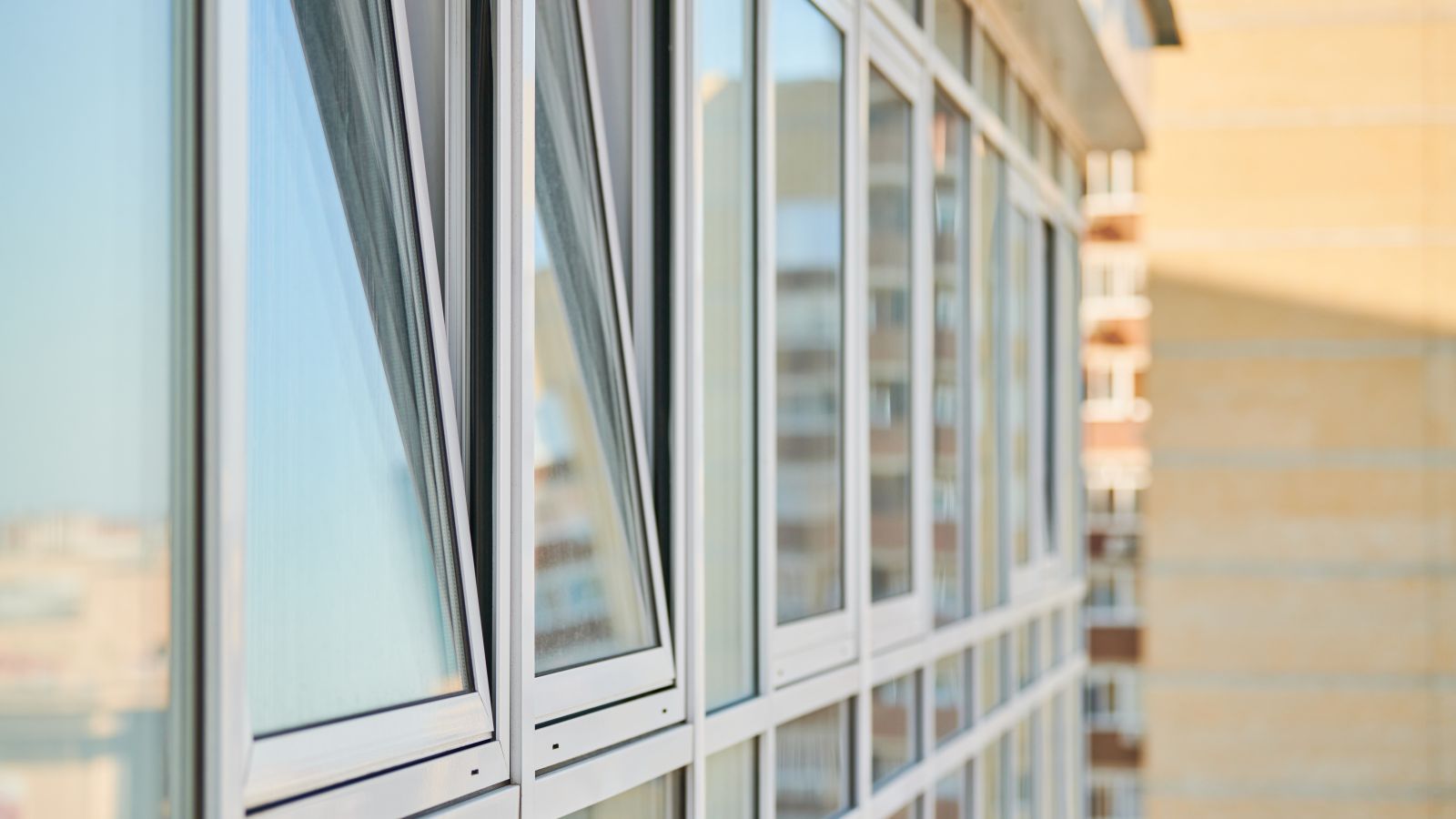 Optimised product development
The production of a new window frame requires the manufacture of a new extrusion die. The viscous plastic melt is pressed through this die, giving the plastic strand its final shape. The profile cools down via a cooling section and can be cut to the desired length. Up to twelve optimisation loops are performed until the profile meets the quality requirements. Each iteration requires an adjustment of the extrusion die.
Digital twin simulates extrusion head
In order to accelerate this process, a digital twin was designed in cooperation with the young medium-sized company Ianus Simulation GmbH from Dortmund, with which the flow processes at the extrusion head can be simulated.
The area in which the plastic melt flows is broken down into hundreds of small cubes with an edge length of around a tenth of a millimetre. This makes it possible to calculate minute differences in the parameters of temperature, pressure and flow rate of the melt at any given time. The different physical properties are displayed in colour on the computer. With the help of the simulation, the engineers can see on the computer which design is best suited to meet the customer's quality requirements.
Material usage halved
Up to now, about ten tons of PVC have been consumed for the conventional test procedures up to the finished profile. As a rule, engineering required twelve samples. Thanks to the digital solution using the digital twin – instead of the multiple production of a physical mould – engineering was able to halve the total number of samples and thus reduce the material consumption to five tons. This not only saves material, but also reduces electricity consumption by 1000kWh. This corresponds to 408 kg of CO2 equivalents.
VEKA AG
... is a specialist for plastic window profiles and relies on digital product development tools to significantly increase the quality of its window prototypes, even in the early development phase. This allows the number of required iteration loops to be halved by the time the product is ready for the market, with the advantage of a drastic reduction in materials and energy.
Technology
AI capability: simulation
AI model: digital twin or simulation
Value creation
Phase: development
Aim of AI: optimisation of flow processes in the extrusion head
Resource efficiency
Per developed window frame profile:
Material savings of 5t primary and secondary material (PVC)
Reduction of electricity consumption by 1000 kWh
Company
Industry: construction